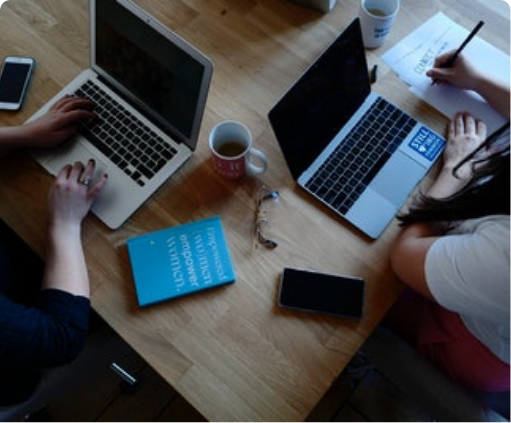 Telkom University, also referred to by its acronym of Tel-U, is a private university located in Bandung, West Java, Indonesia. It was established in 2013 with four institutions, which were under Telkom Indonesia through its education-focused wing, Telkom Education Foundation (now Telkom Foundation), were merged to form the university. These four forming institutions were Telkom Institute of Technology (IT Telkom – Institut Teknologi Telkom), Telkom Institute of Management (IM Telkom – Institut Manajemen Telkom), Telkom Polytechnic (Politeknik Telkom), and the Telkom College of Art and Design Indonesia (STISI Telkom – Sekolah Tinggi Seni Rupa dan Desain Indonesia Telkom). The university, like its preceding institutions, maintains links with hundreds of companies, many of which involved in the telecommunications sector.
The main campus site of Telkom University extends on the 48ha-area of Bandung Technoplex (BT-Plex), on Jalan Telekomunikasi – Terusan Buahbatu, Kabupaten Bandung. Other campus is located in Gegerkalong Hilir area, north of the city of Bandung, at the office area of PT. Telkom's Research and Development Center and Telkom Corporate University/Telkom Training Center.
This section does not cite any sources. Please help improve this section by adding citations to reliable sources. Unsourced material may be challenged and removed. (May 2015) (Learn how and when to remove this template message)
Telkom University was established on August 14, 2013 by the Decree of Director General of Higher Education (Kemendikbud) number 309/E/0/2013. Telkom University is a private university established by Telkom Education Foundation. It was formed out of a merger of four private higher educations, namely Telkom Institute of Technology (founded as STT Telkom, 1990), Telkom Institute of Management (founded as STMB Telkom, 1990), Telkom Polytechnic (Politel, 2007), and Telkom College of Art and Design Indonesia (STISI Telkom, 2011).
STT Telkom and STMB Telkom were established in 1990 on the initiative of Ir. Cacuk Sudarjanto, the Chief Director PT. Telkom, Indonesia's largest state-owned company in telecommunication. Both colleges were the first higher educations in Indonesia specializing in the field of telecommunications and information technology.
Telkom University's campus in Bandung Technoplex is originally the integrated campus site developed for STT Telkom, which was officially opened by the President of Republic Indonesia, Suharto, on March 24, 1994. In the past, the area is the location of the second oldest radio stations in Indonesia owned by the Dutch colonial government. These radio stations then brought the historical news of the Indonesian Declaration of Independence on August 17, 1945 to the world.
Telkom University was formed out of a merger of four institutions of higher education. The four institutions were Telkom Institute of Technology, Telkom Institute of Management, Telkom Polytechnics and Telkom Arts School. Each of the four schools formed a faculty inside the university.
The plan to merge the four institutions were in existence from as early as 2011.
It was initially planned that the four institutions would be merged into one university in 2012. But due to several problems the merge was delayed to 2013.
Finally, in August 31, 2013, the Grand Launching of Telkom University was established by Professor M. Nuh, the Minister of Education and Culture, Republic Indonesia.
IT Telkom
Telkom Institute of Technology (IT Telkom) – formerly known as STT Telkom – is the first institution specializing in Indonesian studies program in the field of Information and Communications Technologies (ICT). Telkom is projected to prepare experts in the field of ICT, skilled and insightful business, in response to the demands of the rapidly growing ICT industry.
Telkom Institute of Technology (IT Telkom) formerly known as Sekolah Tinggi Teknologi Telkom (STT Telkom). STT Telkom initiated the establishment of awareness Ir. Cacuk Sudarijanto that in 1990 when it served as a Director of PT. Telkom will be the rapid development of information and communication technologies must be balanced with the willingness of qualified human resources. Departing from the view that he, who by the Economic Observer referred to as the Father of Transformation Telkom, establishing STT Telkom. STT Telkom unveiled its foundation on Friday, September 28, 1990, in London Downstream Gegerkalong by the Minister of Tourism, Post and Telecommunications at the time, Mr. Susilo Soedarman. Since its establishment, under the auspices of IT Telkom Telkom Education Foundation (YPT).
The purpose of establishing this campus is very rapidly to meet the need for experts in the telecommunications industry. PT Telkom is very interested in the institution, so that PT Telkom and provide full scholarships to the students of bond 1991 and 1992. The existence of climate change in the telecommunications industry and with the start of PT Telkom entered the era of going public, the scholarship program and bulk bond and subsequently terminated STT Telkom became an independent college.
At the beginning stands, STT Telkom campus spread over three locations, namely Campus-1 in Jalan Soekarno Hatta, Campus-2 in Jalan Hilir Gegerkalong, and Campus-3 is located at Jalan Haji Hasan Mustafa Penhollow. In 1993 STT Telkom has its own campus on Canal Street Buahbatu Telecommunications (current location), and a year later all teaching and learning activities centered on the new campus. In the same year, STT Telkom Campus President Mr. Soeharto inaugurated on March 24, 1994. Occupying a land area of 48 hectares, the campus STT Telkom has good educational support facility with a beautiful arrangement of the environment, so the learning process takes place more conducive.
STT Telkom improve organizational form into Telkom on November 20, 2007. In the process of merging into Telkom's University in 2013, Telkom was transformed into the Faculty of Engineering (FT) or Telkom Engineering School (TES). Subsequently, in 2014 the Faculty of Engineering developed into three faculties, namely: 1). Faculty of Electrical Engineering (FTE) or the School of Electrical Engineering (SEE), 2). Faculty of Industrial Engineering (FRI) or the School of Industrial Engineering (SIE), and 3). Faculty of Informatics (FIF) or the School of Computing (SC).